Dawn Zuill – President
---
After a 14 year career in mortgage finance in the US and Bermuda, Dawn Zuill turned her hand to recruiting and business services, founding Bermuda Executive Services Ltd in 1998 with a view to offering career development and opportunities to the local workforce.
While building BES into one of the Island's leading employment firms, she also launched a colourful and exciting children's retail store, Daisy & Mac, and later a ladies clothing boutique, Daisy's. Through the shops, Mrs Zuill sponsored and hosted numerous fashion events and took Bermuda overseas to London Fashion Week arena through supporting and sponsoring of Top Model Worldwide and several local aspiring models, including Top Model winner Julia Lines and Miss Bermuda Katie Arnfield.
Mrs Zuill also helped to launch a charity called "The Run for Freedom" which raised awareness of the slavery era in Bermuda and the continued prevalence of slavery in the world today. Hundreds of Bermuda residents took part in this event, which also raised money for a UK-based anti-trafficking movement.
Most recently and in response to an ever changing business market, Mrs Zuill has successfully launched Atlantic Caregiving and Atlantic Relocators – examples of her ability to innovate and diversify her businesses in response to market demand, and despite the current economic climate.
Mrs Zuill has also produced two documentaries with well-known actress Sharon Stone and filmmaker, Emmanuel Itier, both of which featured Bermudians and brought the Island to world wide audience. Travelling extensively for screenings and promotion, Mrs Zuill also presented and screened her documentary at the United Nations in 2014.
Throughout her career, Mrs Zuill has demonstrated the values that symbolise BES – putting the customer first, innovation, the ability to change to adjust to changing circumstances, teamwork and transparency.
Dawn Zuill – dawn@queenmgt.com
Roddy Petty – Chief Executive Officer
---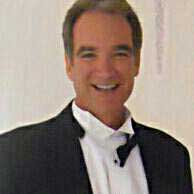 In 2008, Roderick Petty returned to his Bermuda home after spending 20 years working for major companies in North America, Europe, Asia and Africa. During that time, Mr Petty developed experience in project management, sales/marketing, operations and human resource development.
Mr Petty joined the team in 2010 as the operations manager with the additional mandate of developing new lines of business. He has been instrumental in successfully launching Atlantic Caregiving Ltd and Atlantic Relocators and most recently Atlantic Media. The businesses offer superior and personal service to their clients and, like BES, distinguish themselves by their ability to accept any challenge.
As head of Marketing and Operations to the Southland corp., Jardine Matheson, Co-operatives, Caltex, Geant and others, Mr. Petty's primary focus was on the insight and intelligence necessary to cultivate profitable and long-term customer relationships, support informed investment planning and drive marketing performance improvement. He has a traditional, multi-channel, direct marketing background that has contributed to success in marketing performance for clients across many industries, including financial services, energy and hospitality, facility management, construction, technology and retail.
Roddy Petty – rpetty@queenmgt.com
Bill Zuill – Director
---
Bill Zuill is a director of Bermuda Executive Services Ltd with primary responsibility for public relations, marketing and business development for BES and its affiliated companies, including Atlantic Caregiving Ltd, Atlantic Relocators, Daisy & Mac and Sunset Lodge, an apartment complex offering long- and short-term stays. He has been a director of BES since its inception, but joined the company on a permanent basis in January, 2013.
Previously, Mr Zuill was Editor of The Royal Gazette, Bermuda's only daily newspaper, from 1998 until December, 2012, and Editor in Chief of RG Magazine and the Bottom Line Magazine. During that time he was instrumental in developing the newspaper's website and online presence, expanded the newspaper's business coverage, helped to form the Media Council of Bermuda and led coverage of the 9/11 terrorism attacks, hurricanes, three general elections and a host of other events.
As head of the newsroom, Mr Zuill managed a team of 30 journalists. He was responsible for hiring, assessment, training and general human resources for the team.
In his spare time, Mr Zuill is a trustee of the Whitney Institute Middle School.